Amani Allen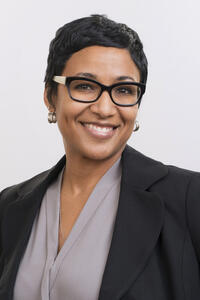 Amani Allen is Professor of Community Health Sciences and Epidemiology in the School of Public Health. She is a nationally and internationally recognized expert on racial health disparities whose innovative research focuses on measuring racism as a social determinant of health and on exploring the psychobiological mechanisms by which racism gets into the body. Her intersectional work integrates gender and class as well as race, and has made vital impacts on both the biomedical field and local, state and national communities. As Executive Associate Dean in the School of Public Health, Professor Allen has provided visionary leadership on issues of racial justice and antiracist transformation, spearheading BPH's ARC4JSTC (Anti-Racist Community for Justice and Social Transformative Change) program. ARC 4 JSTC is a comprehensive, multiyear change effort, covering faculty/staff development, student experience, curriculum/pedagogy, outreach, and community engagement. Professor Allen has served on numerous campus- and system-wide DEIBJ councils, committees, and initiatives, including among others: Chancellor's Advisory Council on Campus Climate, Culture and Inclusion; Diversity, Equity and Campus Climate committee of the Academic Senate; and the Chancellor's Committee on Students of Color and Multicultural Engagement. At the UC systemwide level, she has provided leadership on affirmative action, bias, discrimination, faculty diversity, and women's professional development. She is a beloved mentor to countless students and junior faculty of color, including in her current role as core advisor in the Faculty Link program.
G. Cristina Mora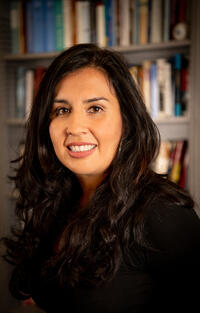 G. Cristina Mora is Associate Professor of Sociology and Chicano/Latino Studies (by courtesy) and the Co-Director of the Institute of Governmental Studies at UC Berkeley. Her research focuses mainly on questions of census racial classification, Latino immigration, and racial politics in the United States. Her first book, Making Hispanics (University of Chicago Press), provides the first historical account of the rise of the "Hispanic/Latino" panethnic category in the United States. Mora has received numerous academic awards and fellowships for her scholarship, and her pioneering research on Latina/o/x identity has been the subject of various national media segments in venues like the Atlantic, the New Yorker, NBC and NPR.  In April of 2020, Mora helped to oversee the largest survey on Covid-19 and racial disparities in California, and published some of the first reports on the pandemic's impact on Latino families. She is currently working on her next book, California Color Lines, which examines contemporary racial attitudes and politics in an increasingly diverse California.
As a campus leader, Professor Mora has made wide-ranging contributions in support of Latinx thriving, including playing leadership roles in the Latinx Faculty Association, Latinx Research Center, Latinx and Democracy Cluster Hire process, and Berkeley's work toward becoming a Hispanic Serving Institution (HSI). For these and other efforts, she was honored with the 2020 Latinx Service Recognition Award from the Alianza Latinx Staff Association. She is also key contributor to many additional DEIBJ initiatives. In addition to Professor Mora's research and campus service, she is an inspiring teacher and a deeply valued mentor to Berkeley students, particularly those from first-generation, Latinx, and other underrepresented backgrounds. In recognition for her commitment to student mentoring, Professor Mora received the Graduate Mentoring Award from the Graduate Assembly in 2020.