W. Norton Grubb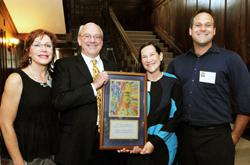 W. Norton Grubb is a professor in the Policy, Organization, Measurement, and Evaluation (POME) area of the Graduate School of Education and holds the David Gardner Chair in Higher Education. He is also the Faculty Coordinator for the Principal Leadership Institute (PLI), a Master's level program to prepare leaders for urban schools, and teaches in the Leadership for Educational Equity Program (LEEP), a doctoral program that prepares professionals of great promise for leadership roles in school districts and other organizations that further urban school improvement.
Professor Grubb's research interests span the role of schooling in labor markets; school finance, resources, and outcomes; reforms in high schools and community colleges; the effects of institutional practices on teaching quality; the interactions among education and training programs; community colleges; the flow of students into and through postsecondary education; and social policy toward children and youth. In addition to his research and teaching, he provides workshops for secondary and community college instructors and administrators, presenting different approaches to reform and consults extensively with community colleges, high schools, public policy groups and others about institutional and policy reforms.
Throughout his career, Professor Grubb has investigated inequality, especially the institutional sources of inequality, and has been a staunch advocate for solutions toward an equitable and democratic education system, leadership, practices, and policies.