This report tells the story of our campus efforts led by the Division of Equity & Inclusion. It tells a story of change over time; it provides a map of how the division relates to other units on campus. It tells a story of how the broader national context influences equity and inclusion concerns on our campus. 
Carol Christ, Chancellor
The Impact Report looks at the work of the Division of Equity & Inclusion through:
National Politics and Inequalities

The Impact of COVID-19

The Role of E&I in the Broader Campus Context

Becoming a Hispanic Serving Institution 

Diversity Initiatives

Impact Beyond the Campus

Looking Forward - A New Era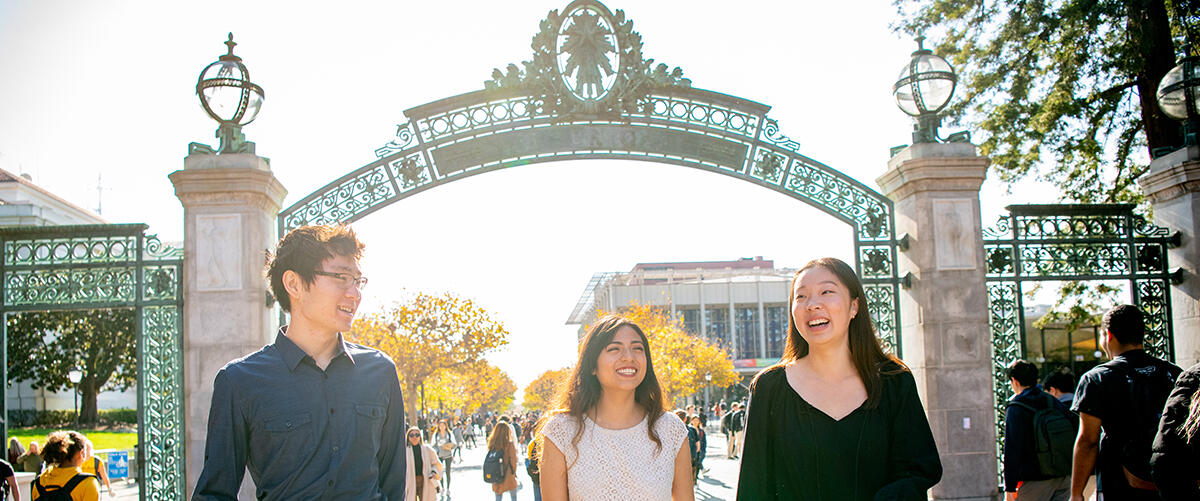 African American Initiative
The initiative includes a competitive scholarship program admitted Black students, designed to address affordability and to compete with other universities to attract the top Black students in California and beyond. The San Francisco Foundation funded 30 scholarships for the 2021–2022 academic year.
Becoming an Anti-racist Campus
The Chancellor's Office, the Executive Vice Chancellor and Provost, the Division of Equity & Inclusion, and People & Culture have charged a steering committee of racial justice partners to bring forth recommendations for becoming an anti-racist campus.
Building Name Review Process
In addition to E&I participation on the committee, staff members in African American Student Development and Native American Student Development played leading roles along with the Native American Advisory Committee, and undergraduate and graduate students in the un-naming of Barrows, Kroeber, and LeConte Halls.
Gender Recognition Policy
Led by the Gender Equity Resource Center, the policy aims to prevent the harmful effects of misgendering and deadnaming. Its implementation on the Berkeley campus will be completed by the end of 2023.
My Experience Survey 
To lead our institution toward meeting our goals of ensuring that every member experiences belonging, access, and opportunities, we must examine more closely which groups are experiencing the campus in positive ways, which groups are not, and why.