Lisa García Bedolla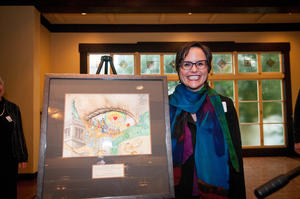 Lisa García Bedolla is a Professor in the Graduate School of Education and Director of the Institute of Governmental Studies. She uses the tools of social science to reveal the causes of political and economic inequalities in the United States, considering differences across the lines of ethnorace, gender, class, geography, sexuality, et cetera. She has used a variety of social science methods – participant observation, in-depth interviewing, survey research, field experiments, and geographic information systems (GIS) – to shed light on this question. She has published four books and dozens of research articles, earning five national book awards and numerous other awards. She has consulted for presidential campaigns and statewide ballot efforts and has partnered with over a dozen community organizations working to empower low-income communities of color. Through those partnerships, she has developed a set of best practices for engaging and mobilizing voters in these communities, becoming one of the nation's foremost experts on political engagement within communities of color.
In addition to her scholarship and public service, Professor García Bedolla mentors numerous students and faculty from underrepresented backgrounds, and her courses on race, gender, education, and inequality inspire students to develop their own voices, build understanding across difference, and support underserved local communities.
C. Greig Crysler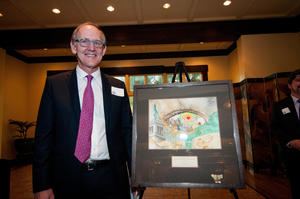 C. Greig Crysler is a professor in the Department of Architecture, where he teaches courses in architectural theory and criticism. He is also Arcus Chair for Gender, Sexuality and the Built Environment for the College of Environmental Design. Crysler has developed an integrated program of teaching, research and service that is focused on the theories and practices of architecture, urbanism and the built environment in the context of globalization, activism and the politics of cultural identity. As Arcus Chair he has organized College and campus-wide events at the intersection of queer theory, activism and the built environment; an internship program concerned with the public histories of marginalized communities in the Bay Area and beyond; and a sequence of colloquia, lectures, workshops and other public events exploring the creative potential of cultural difference in the environmental design disciplines. He is currently Chair of the CED's Diversity Platforms Committee; he has also served as the CED's Associate Dean for Undergraduate Studies and the Director of the Department of Architecture's Berkeley Connect program. He is currently completing a co-authored book for the Society and Space book series (edited by Stuart Elden) with the cultural geographer Shiloh Krupar that rethinks capital, ecology and citizenship through waste relations and cities. Other recent research examines the theories and practices of design activism, and new approaches to the urban history of Mexico City.