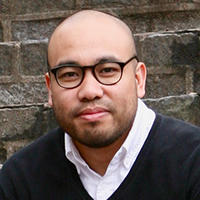 Paul M. B. Gutierrez is a 2019-2020 Chancellor's Fellow with the UC Berkeley School of Law and its Center for the Study of Law and Society. His research and teaching lie at the intersections of Legal and Constitutional Studies; Political Theory; Race, Ethnicity, and Politics; and American Political Development. Paul is broadly concerned with how the emergence and development of major political-economic and legal institutions like "contract" intersect with histories and processes of imperialism, colonialism, and racialization. His dissertation disinterred and examined the settler colonial and revolutionary origins of the modern corporation in the U.S.
Paul holds a Ph.D. in Political Science from Brown University. He also has an M.P.P. from the Harvard Kennedy School, where he concentrated in Democracy, Politics, and Institutions; and a B.A. magna cum laude from the College of William and Mary, where he majored in Government and Economics. Paul's research has been supported by the Ford Foundation, the National Science Foundation and the Watson Institute for International and Public Affairs, and the Center for the Study of Slavery and Justice.
You can learn more about Dr. Gutierrez at: http://www.paulmbgutierrez.com.
Kasey Pregler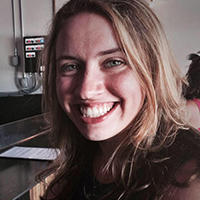 Kasey Pregler is a 2019-2020 Chancellor's Postdoctoral Fellow in the Department of Environmental Science, Policy, and Management. Her research uses demographic information to better inform community and population ecology, life history evolution, and the conservation of imperiled fish species. Kasey also conducts research on the conservation genetics of aquatic species for restoration efforts.
Her current research will be investigating a captive breeding program for Coho salmon in the Russian River Watershed to assess the success of the program in collaboration with NOAA and Sea Grant researchers. Results of this work will help inform new program efforts that are under consideration for nearby watersheds in California, and will also be applicable for conservation efforts for a suite of imperiled fishes.
Kasey received her BS and MS in Ecology and Evolutionary Biology from the University of Connecticut, and a PhD in Fish, Wildlife, & Conservation Biology from Colorado State University. In addition to research, she has mentored numerous undergraduate students through various programs to provide equal opportunities for students to gain experience in their field.
You can learn more about Dr. Pregler at: https://kaseypregler.com/