Cheryl Yin
Cheryl Yin is a 2021-2022 Chancellor's Postdoctoral Fellow in the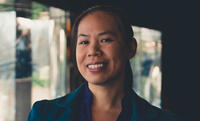 Department of South and Southeast Asian Studies working with Professor Penny Edwards. A linguistic anthropologist with expertise in Cambodia, her research argues that contestations about the Khmer (Cambodian) language are ultimately contestations about how to (re)define Cambodian national identity after decades of turmoil and then accelerated economic growth.
In addition to turning her dissertation into a book manuscript, Cheryl's next project "My Great-Grandfather's First Wife: Alternative Legacies of Chinese Migration" will examine the impact of Chinese migration into Southeast Asia from the point of view of the people and villages left behind. Her work will center the voices of those who are often forgotten in conversations about Chinese migration.
Cheryl received her PhD and MA in Linguistic Anthropology from the University of Michigan, Ann Arbor. She earned her BA from Pitzer College, double majoring in Anthropology and Linguistics. As a first-generation student, born and raised in Long Beach, CA, Cheryl is committed to mentoring students from minoritized backgrounds and looks forward to continuing her outreach in the UC Berkeley community.
Anila Daulatzai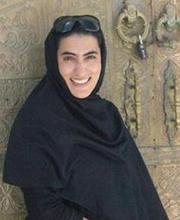 Anila Daulatzai is a 2020-21 Chancellor's Postdoctoral Fellow in the Department of Anthropology working with Professor Lawrence Cohen.  Dr. Daulatzai's research studies the intersections of the 'War on Drugs' and the 'War on Terror' Pakistan and Afghanistan. Her dissertation is entitled, "
War and What Remains: Everyday Life in Contemporary Kabul, Afghanistan". 


Anila holds a Ph.D. in Anthropology from Johns Hopkins University.  She also holds an M.P.H. in International Health from the University of California, Los Angeles as well as an M.A. in Islamic Studies from the University of California, Los Angeles; and a B.S. in Biomedical Sciences from the University of California, Los Angeles.