Sarah Brown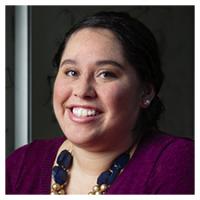 Sarah Brown is a Chancellor's Postdoctoral Fellow in the Department of Electrical Engineering and Computer Science.  Sarah's research focuses on the design and analysis of machine learning methods for use in scientific research.  This includes development of machine learning models and algorithms that are reflective of scientific thinking about the data, analyzing their limits in context and developing context-appropriate performance measures. 
 Sarah Received her BS, MS and PhD from the the Electrical and Computer Engineering Department at Northeastern University.  Her graduate studies were supported by a Draper Laboratory Fellowship and a National Science Foundation Graduate Research Fellowship.  Her dissertation, Machine Learning Methods for Computational Psychology, develop application-tailored learning solutions and a better understanding of how to interpret machine learning results in the context of studying how the brain creates affective experiences and mental pathologies.
 Outside of the lab, Sarah is a passionate advocate for underrepresented STEM engagement at all levels. Currently she serves as treasurer for Women In Machine Learning and previously as finance and sponsorship chair as a co-organizer for the WiML Workshop. She has also served in a variety of leadership positions in the National Society of Black Engineers at both the local and national levels including National Academic Excellence Chair. 
Anjuli Verma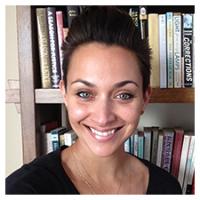 Anjuli Verma is the 2016-17 Chancellor's Postdoctoral Fellow at the University of California, Berkeley in the department of Jurisprudence & Social Policy. Her research and teaching interests include: social reactions to crime and deviance; law and organizations; legal mobilization and social movements; and mixed-methods research. Anjuli's doctoral research examines the causes and effects of deinstitutionalization and decarceration in California, with a focus on legal reform and organizational regulation and compliance processes. During her postdoctoral fellowship, Anjuli will launch a new project that examines the "afterlife" of mass incarceration and how prison displacements affect various dimensions of community health, including among elderly parolees.
She received her B.A. in Political & Social Thought at the University of Virginia and her Ph.D. in Criminology, Law and Society at the University of California, Irvine, where she was awarded the National Science Foundation Doctoral Dissertation Research Improvement Grant and the National Institute of Justice Graduate Research Fellowship.
 While sociological scholarship on mass incarceration in the U.S. has surged in recent decades, Anjuli's research pivots attention to the phenomenon of prison downsizing and investigates the potential for system-wide decarceration as an emergent 21st-century transformation. Her dissertation, The Great Experiment: California's Prison Realignment and the Legal Reform of Mass Incarceration, examines the 2011 "realignment" of California's unconstitutionally overcrowded prison system as an empirical window into how legal interventions and policy innovations filter to lower levels of government and diffuse into local organizational and professional practices. The project blends group-based trajectory modeling and institutional ethnographic methods to analyze how historical imprisonment trajectories shape the potential for present-day decarceration and institutional change at the local level.
Anjuli's work has been published in Law & Society Review, The Annals of the American Academy of Political and Social Science, The Oxford Handbook on Prisons and Imprisonment and The American Journal of Bioethics. Her work is forthcoming in Ethnography andSociological Perspectives.
 She is a member of the University of California Criminal Justice & Health Consortium and serves on the advisory board for the non-profit research organization, Justice Strategies. To learn more about Anjuli's research and teaching, visit: http://sites.uci.edu/anjuliverma/ and https://berkeley.academia.edu/AnjuliCatherineVerma.
Liza Keānuenueokalani Williams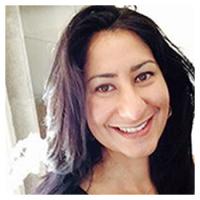 Liza Keānuenueokalani Williams is a Kanaka Maoli (Native Hawaiian) scholar born in Honolulu and raised in Waimānalo on the island of Oʻahu in Hawaiʻi.  Liza received her BA in Psychology and two minors in Women's Studies and Ethnic Studies from the University of Hawaiʻi at Mānoa in 2008.  She completed her PhD in American Studies in the Department of Social and Cultural Analysis at New York University in May 2015.  Her dissertation is titled, "The Politics of Paradise: Tourism, Image, and Cultural Production in Hawaiʻi".  Her work explores the colonial legacies, cultural politics, and economic links between tourism, the military, and the prison industrial complex and their intersecting effects on Kānaka Maoli.  Liza has received numerous forms of support over the years; most recently she was awarded a Mellon-Hawaiʻi Doctoral Fellowship.  Her poetry and writing has appeared inAnamesa, Cirque, and NACLA (North American Congress on Latin America).  During her postdoctoral year Liza is conducting research in Hawaiʻi and revising her dissertation for a book manuscript.  Liza collaborates with a feminist collective of scholar-activists called Hinemoana of Turtle Island and currently lives in the San Francisco Bay Area.