Vice Chancellor Oscar Dubón, Jr.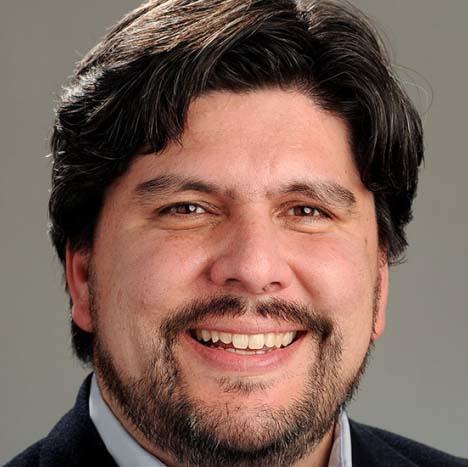 Vice Chancellor Oscar Dubón, Jr. is a professor in the Department of Materials Science and Engineering and Faculty Scientist at the Lawrence Berkeley National Laboratory.  
Professor Oscar Dubón, Jr. was appointed Vice Chancellor for Equity & Inclusion at UC Berkeley on July 1, 2017. He leads campus-wide efforts through the Division of Equity & Inclusion to broaden the participation of all members of the campus community, particularly those who have been historically underrepresented and/or unwelcomed, in the pursuit of the university's mission of access and excellence. Working with division professionals, campus partners, and the broader university community, Dubón pursues programs and services that lead to academic access and success for students; enable pathways to leadership and advancement for staff; build equitable structures for all members of the campus community; and close opportunity gaps for our most marginalized groups. In doing so, he envisions a campus where all Berkeley students, faculty, and staff feel welcome, valued, and supported.
Before his current appointment, Dubón served as the Associate Dean for Student Affairs and Associate Dean for Equity & Inclusion in the College of Engineering. In these roles, he guided Engineering Student Services (ESS) building programs to recruit and retain students from historically underrepresented groups, supporting efforts to achieve a more diverse faculty, and ensuring that the college fosters and maintains a welcoming and inclusive environment for the college community. For his efforts, Dubón received the 2016 Chancellor's Award for Advancing Institutional Excellence and Equity.
Joined Berkeley faculty 2000
Research focus
Understanding the role of crystalline imperfections on the electronic behavior of materials for applications in semiconductor technologies.
Postdoctoral Positions
UC Berkeley
Harvard University

Degrees
Ph.D. UC Berkeley 1996
M.S.  UC Berkeley 1992
B.S. UCLA 1989
Awards
2004 - CAREER Award - National Science Foundation
2004 - Presidential Early Career Award for Scientists and Engineers (PECASE)
2000 - Robert Lansing Hardy Award - Minerals, Metals and Materials Society