5th Annual NOW Conference
Bring Your Best Self
July 26, 2017 marks the 5th Annual Next Opportunity at Work Conference (NOW Conference) for UC Berkeley staff. The all-day conference is designed to support staff career development through inspiring keynote speakers, concurrent workshops, and career planning resources.
In recognition of the crucial role staff play on campus, the Office of the Vice Chancellor for Equity & Inclusion and the Interim Chief Human Resources Officer joined together to sponsor this year's conference. These are challenging times worldwide as well as on campus. This year's theme, "Bring Your Best Self" embodies the commitment to provide hard-working campus staff members with the tools, practices, and inspirational insights that positively promote their well-being and career satisfaction.
Managers and supervisors are encouraged to approve requests from staff to attend (PPSM-50)(link is external). The conference has been designed for flexibility, with a few of the sessions being repeated throughout the day in order to accommodate both full and partial day attendance.
This conference is free and open to all UC Berkeley Staff.
- Both Registration and Wait-list are now full - 
Even if you are not able to attend the conference in person, we provide videos and handouts for some sessions shortly after the conference.  Also, please visit the Archives section to view information about prior NOW Conferences.
Don't Miss the "Career Genius Lab"!
Join us at our open and interactive space to build on your conference experience! With help from our coaches, you will be able to start a LinkedIn profile, get a professional photo to post, share your "ah­as" on the Wisdom Café live blog, and develop a Career Action Plan to help you follow-up after the conference. Drop by, hang out, take home new resources and tools. We hope to see you there!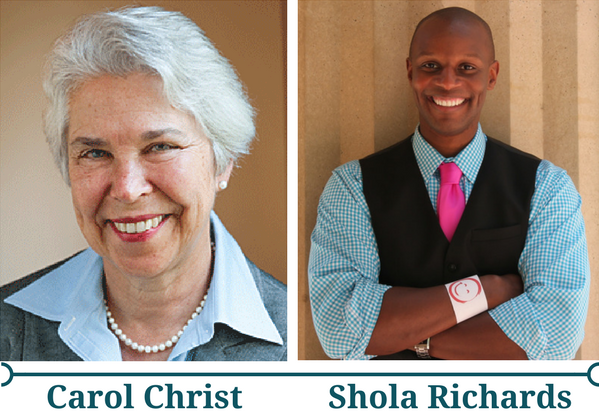 ---
General Inquiries:
Jemila Ndioubnan-Vance
Conference Coordinator
Phone: (510) 643-5302
Email: jndioubnan@berkeley.edu
Registration:
Danielle Carco
Events Specialist
Phone: (510) 643-2677
Email: dcarco@berkeley.edu

Dietary Restrictions:
The Planning Team is committed to accommodating the needs of our attendees. While not all requests can be met, we will do our best to assist you. Please select any dietary restrictions on the registration or wait-list form. If you have any dietary restrictions beyond those that are indicated, please contact Danielle Carco, Events Specialist at (510) 643-2677 or dcarco@berkeley.edu.
Special Accommodations:
This event is being held at a wheelchair accessible location. Please contact Jessica Pui-yi Chin, External Relations Associate at (510) 642-3805 or jessicachin@berkeley.edu(link sends e-mail) with any special accommodations requests.
This conference is sponsored by:
The Division of Equity & Inclusion and Human Resources
---